If you live in the Columbus area and have a pet that is showing signs of limping or lameness, Hamilton Road Animal Hospital can help. Dr. Turley and our staff are committed to providing quality pet care to ensure your pet receives the best possible treatment. There are many reasons why a pet may start to limp, and determining the cause is the first step in choosing a treatment plan that will improve your pet's quality of life.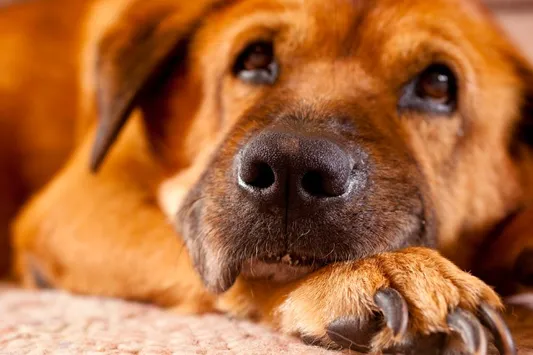 Senior Pet Care is Extremely Important
As your pet ages, they become more prone to illness and injury. Lameness can occur in pets of any age, but it is something you should monitor more closely in senior pets. By working closely with your veterinarian, you can focus on providing the right senior pet care for your four-legged family member, reducing the chances of them becoming sick or injured as they age. If your aging pet shows signs of lameness, proper medical care can improve their situation.
Pet Arthritis is a Common Cause of Lameness
Along with the general aging process, arthritis can develop as your pet becomes older. Pet arthritis is another frequent cause of lameness, as it causes pain when your pet walks. This can lead your pet to favor the leg that hurts the most or to simply walk less due to discomfort. While arthritis is not a curable condition, there are treatment options that you and your veterinarian can consider to maintain your pet's quality of life for as long as possible.
Limping May Result from an Injury
If your pet shows signs of lameness unexpectedly, with no known cause, it could be the result of an injury. Pets can become injured from activities such as jumping up and down from furniture or other areas, or from playing or running. As your pet gets older, the chances of an injury from these kinds of activities increase. When you notice limping or related issues, it's essential to bring your pet in for an examination to determine the cause of the problem and the appropriate treatment protocol.
Contact a Trusted Veterinarian Near You
Hamilton Road Animal Hospital is here to help your pet live its best life. If you are in the Columbus area and need assistance due to lameness in your pet, contact us today for the diagnosis and treatment options your pet needs. Call us at 614-239-0027.