Kitten Vaccines From Our Columbus Veterinarians
At Hamilton Road Animal Hospital, our Columbus veterinarians and veterinary team want to do their very best to protect your furry friends and prevent any future issues. Vaccinations are both required and recommended by our veterinarians to keep your pet disease free. Whether you're adding a kitten to your family for the first time or the fifth time, our veterinarians are here to help guide you through the vaccination process.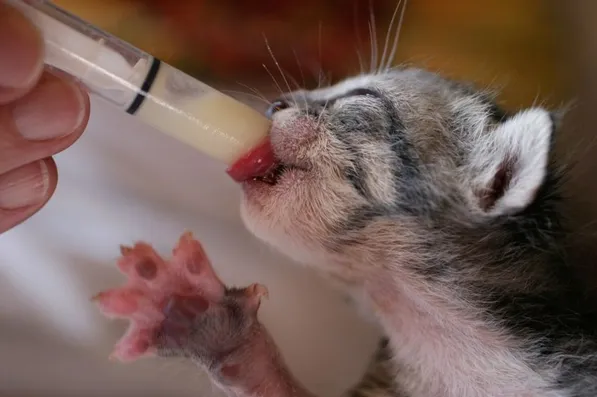 The Importance of Vaccinations for Kittens
Vaccinations for kittens are directly related to certain risk factors. It is not necessary to vaccinate a kitten against every disease; however, it is important to provide the core vaccinations and keep up with the vaccinations required by state and local regulations. Our Columbus veterinarians will consider your lifestyle and the risks to your kitten before recommending any non-core vaccines to improve your cat's immune health.
Recommended Kitten Vaccines
Kittens should receive their core vaccinations as a part of their wellness plan. Our veterinary team will provide core vaccines to protect your kitten from diseases found in the general population of cats and diseases that pets have a high risk of developing.
Generally, the core vaccines for:
Rabies
Feline panleukopenia(Feline Distemper)
Feline rhinotracheitis
Feline calicivirus
Feline leukemia
Feline Chlamydia
Since these diseases cause severe health concerns or may lead to death, we recommend the shots be started when your kitten reaches 7 to 9 weeks of age.
Non-Core Vaccinations
While core vaccinations should be given to all kittens, there are other shots that are optional. Depending on your kitten's risk factors, including exposure to other cats and whether they live outside, our Columbus veterinarians may recommend other vaccines for your cat.
Optional shots include:
Feline Bordetella
Feline immunodeficiency virus
Scheduling Shots for your Kitten's Health
At our veterinary hospital, we schedule vaccines based on your pet's health risks and age. We recommend starting your kitten vaccines at 7 to 9 weeks of age and revaccinating at 3 to 4 week intervals until your kitten is 12 to 14 weeks old. We will vaccinate your kitten for rabies when the last set of kitten vaccines are given.
The series of kitten vaccines used by our team generally focus on core requirements. We give a single injection which includes several vaccinations at the same time and the rabies shot is in a separate injection.
Call Hamilton Road Animal Hospital Today to Schedule Your Kitten's Shots!
Protecting your kitten from certain health risks requires the right vaccination schedule and medications. If you've recently added a kitten to your life in Columbus, Whitehall, Bexley, Reynoldsburg, Gahanna, Pickerington, Groveport, or any of the surrounding communities, schedule their first wellness exam and an appointment for their shots To learn more about vaccinating your pets and keeping a young cat healthy throughout their life, contact us today at (614) 239-0027.