Compassionate and Effective Medical Care in Columbus, OH
Finding out that your pet needs surgery can be an unsettling experience, and the team at Hamilton Road Animal Hospital understands how stressful pet surgery can be, both for the pet and the owner. We provide comprehensive pre-op diagnostics to ensure that your pet is healthy enough for both the surgery and the subsequent recovery. During surgery, we will monitor their heartbeat and other vital signs, especially when they are under anesthesia. We also use the lowest possible dose of anesthesia, and we utilize a type that is short lasting whenever possible. Our post-op care ensures that your pet will make a full recovery, and we will work with you upon their discharge to help you care for them at home.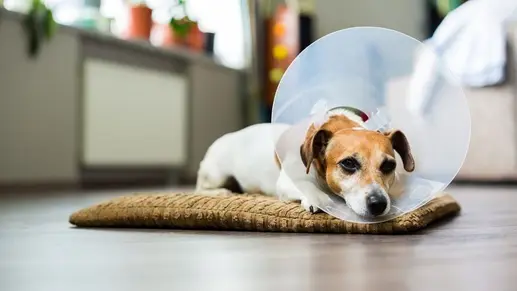 Pet surgery does not have to be an overly stressful experience for you or your pet; we provide the appropriate care to make the experience as worry-free as possible. If your pet needs an operation it is best to have it done right away.
Pet Surgery, Anesthesia, and Post-Op Care
Your pet may require surgery for a number of different reasons,
Growth removal (cancerous and non-cancerous)
Laceration or wound repair
Dental surgery or care
Exploratory surgery
At Hamilton Road Animal Hospital, we take every precaution to ensure the health and safety of your pet, from the diagnostic testing we perform beforehand, to the care and the attention that they receive during and after their surgery.
Before we send your pet home, we will review all of their medications with you and any home care that you will need to perform. While prescribing antibiotics and pain medications are typical during the recovery stage, we may also prescribe a sedative if we believe it will help your pet during their recuperation. We will work with you as closely as necessary while your pet is recovering, and offer any support that you or they may need.
Does Your Pet Need Surgery? Contact Hamilton Road Animal Hospital Today!
In addition to providing your pet with attentive and effective medical care, we also treat your beloved companion animal with compassion and do all that we can to minimize their stress and discomfort. Call us today at (614) 239-0027 to schedule a consultation with Dr. Michael Turley. Hamilton Road Animal Hospital is conveniently located at 1129 S Hamilton Rd in Columbus, OH.