Answering Common Questions About Flea and Tick Prevention
Every pet deserves to be protected from fleas, ticks, and other parasites. But with so many parasite prevention methods on the market, you may not know where to start. Luckily, our Columbus veterinarian can help. We take flea and tick prevention very seriously at Hamilton Road Animal Hospital, and we also provide prompt, thorough treatment for existing infestations. If your dog or cat needs protection, learn exactly why and how we protect pets from fleas and ticks.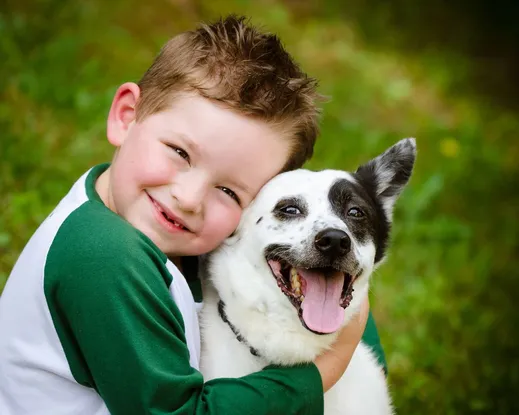 Our veterinary team answered some of the most common questions we hear from pet owners. Here's what you need to know before you put off your pet's next vet visit.
What causes fleas or ticks?
Fleas and ticks are common parasites, but most households don't have them. So what makes pets vulnerable to these parasites, and how can you be on the lookout?
No Preventative Medication – Of course, lack of protection is the number one culprit when it comes to fleas and ticks. If you use the right medication consistently and correctly, fleas and ticks won't be a problem, but that will depend on you and your vet
Warm Weather – Fleas and ticks are more prevalent during the spring and summer when they also tend to hide in tall grasses and shady areas that also attract pets
Other Animals – If your dog or cat comes into contact with other people's pets – or even wild animals – then they might be exposed to adult parasites or their eggs. Fleas and ticks seek warm hosts, and your pet's passing body might fit the bill
Tall, Dense Grasses – Is your pet exposed to a lot of tall, thick grasses or greenery? This is where ticks like to hang out, so it's important to be extra careful if your dog or cat spends time in this kind of ecosystem
You – You and other family members are actually walking hazards for your unprotected pets because you might bring fleas and ticks inside on your shoes or clothing
Why is tick and flea prevention so important?
Without proper and consistent protection, fleas and ticks pose a lot of health risks to your pets. These include:
Skin Irritation – Many pets have allergic reactions to the saliva of fleas and ticks, and their presence, in general, can cause constant irritation and itching
Open Wounds and Infections – As your pets itch their irritated skin, they may break it open, exposing them to infection risks
Disease – Lyme Disease and Rocky Mountain Spotted Fever have both been linked to ticks, but parasites carry a variety of other diseases too
Anemia – As parasites feed on your pet's blood, they cause a decrease in your pet's red blood cell count that threatens their health
Contact Our Local Veterinarian Today
Prevention is always more effective than treatment, and our veterinarian can help you prevent fleas and ticks with medication that is designed to deter them. These include chewable tablets, topical medications, sprays and other medications that must be used on a regular basis for maximum protection. Call us today to schedule an appointment with our vet and get started on flea and tick prevention for your pet.