Compassionate Care From Our Columbus Veterinarians
Nobody wants to think about the possibility of someday having to put their pet to sleep, but as our Columbus veterinarians know all too well, this is something that most pet owners need to do at some point in their lives. Here at Hamilton Road Animal Hospital, we know that making end-of-life decisions for a pet is never easy, which is why we strive to offer compassionate care and guidance as you navigate this difficult time.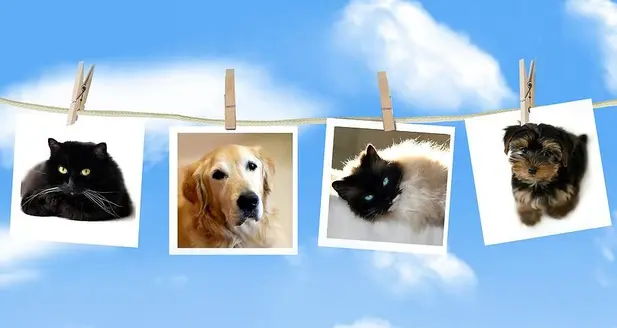 The Difficult Decision to Euthanize Pets
One of the biggest challenges most pet owners face is knowing when it's time to make the decision to euthanize a pet. Often times, when a pet has been diagnosed with an illness and there is little-to-no chance for recovery, euthanasia is going to be the most humane option. Of course, a pet's quality of life must also be considered when making a decision. While it may go against a pet owner's instinct to choose euthanasia, it can sometimes be the best choice for a pet who is extremely ill to the point of suffering.
If your pet is sick and has a poor prognosis, we encourage you to speak to our team of veterinary professionals to help you reach the right decision for your pet.
What You Need to Know About Euthanizing
Should you arrive at the decision that euthanizing is the best choice for your pet, then there are some additional decisions that you'll need to make as well. For starters, consider whether you'd like to be in the room with your pet while the euthanasia is performed. Many owners of dogs and cats choose to be in the room so they can be there to comfort their pet during the last moments. However, there is no "right" or "wrong" decision here; some pet owners find that the emotional burden is too much for them to handle and will thus choose not to be with their pet when it is euthanized. Whatever you choose is perfectly fine.
Once the injection is given, most pets will begin to take deeper, longer breaths for about 15 seconds before they begin to fall into their final rest. After your pet is euthanized, most owners elect to have their pet cremated. Some owners also choose to have the ashes returned to them. There are also several area pet cemeteries in which to bury your pet.
Talk to Our Veterinary Team Today
Whether you need guidance on whether euthanasia is the best choice for your pet or simply have more questions about the process, our veterinary team is here to help. Give Hamilton Road Animal Hospital a call at (614) 239-0027; we proudly serve Gahanna, Whitehall, Bexley, Reynoldsburg, Pickerington, Groveport, and the surrounding areas of Columbus, where our office is located.