At Hamilton Road Hospital we are passionate about our feline patients and their families. From cat spay and neuter to cat surgery and cat de-clawing, we provide high quality veterinary care and help pet owners understand the modern complexities of veterinary medicine. Our goal is to keep your furry companion healthy and happy.
Hamilton Road Animal Hospital in Columbus, OH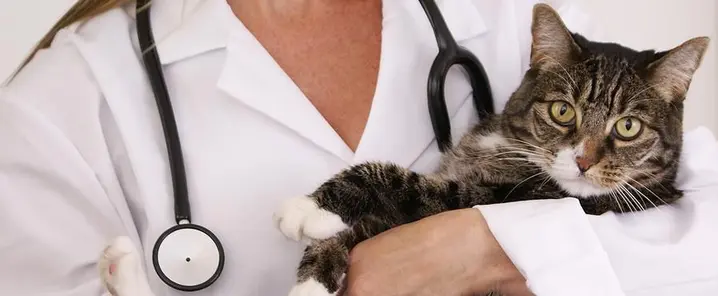 It can be a scary experience when your cat has to undergo surgery, and pet owners are likely to have questions and concerns. Our veterinarians take the time during pre-op and post-up to explain the surgical procedure and provide pet owners with detailed after-care instructions. For example, after cat declawing, it's important to keep the cat litter box pristine. Common cat surgeries include cat spay and neuter, wound care, mass removals, gastrointestinal procedures and ophthalmic procedures. We perform pre-anesthetic blood work to determine what kind and amount of anesthesia is best for your cat's breed, injury and age. Plus, we your pet will receive pain medication before and after the surgical procedure. It's important to us that your cat is comfortable. Our hospital facility is fully equipped with the latest equipment, and your pet's respiratory and heart rate are carefully monitored during the surgical procedure.
Your Cat Doctor for Wellness
Cats should have a regular annual wellness exam once a year; senior cats should have a routine exam every six months. Regular wellness exams are the best way to identify problems before they get bigger. It also increases the chance of a full recovery. Whether your cat is a pampered indoor kitty or an outdoor street-smart adventurer, every cat needs an annual exam. We're the cat doctor who does a full nose to tail exam.
At Hamilton Road Animal Hospital, our comprehensive exams include a check of your cat's major body systems to ensure that they are functioning properly. We check your cat's coat and eyes. These factors are often a good indicator of overall health. Our Columbus veterinarians examine the ocular structures and look for eye diseases, such as cataracts. The deep ear canals, ear flaps and ear drums are also examined with a focus on detecting growths, infections and parasites. Your pet's nose and mouth will be examined to check dental health. Full-body manipulation is done to check for any abnormalities and unusual reactions. Using a stethoscope, our vets listen to the heart and lungs to check for abnormal lung sounds and heart murmurs. And if your cat is older, we may run blood tests to check for organ function. A wellness exam is also the ideal time to update your furry companion with any needed cat vaccinations.
If you're cat needs to be declawed, spayed or neutered or it's time for an annual wellness exam, call Hamilton Road Animal Hospital at (614) 239-0027 to schedule an appointment. Cat care is at its best at Hamilton Road Animal Hospital.