Pet Allergy Diagnosis and Treatment in Columbus
An allergy occurs when a person or animal's body responds to a harmless environmental substance as if it were dangerous. Although some things are more common allergens than others, pet allergies can be to literally anything. Both dogs and cats can fall victim to allergic reactions. Pets may have classic sneezing and watery eyes for symptoms, but they tend to have more skin symptoms when they have allergies than people do.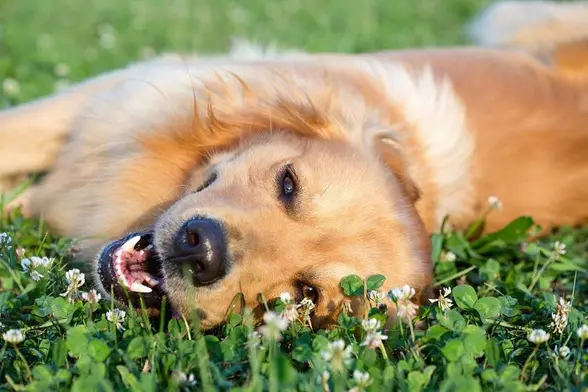 Common Allergies
Pets may have either seasonal or year-round symptoms. In the first case, an allergy to an environmental trigger should be presumed. This is often a type of pollen, such a tree, flower, or weed pollen. Pets may also have seasonal symptoms if they are allergic to fleas because fleas are a bigger problem during warmer weather. Other environmental triggers can include cigarette smoke, perfumes, cleaning products, and more.
Food allergies are a potential problem for dogs and cats just like they are for people. True food allergies in pets usually manifest as skin problems such as itching and chronic infections, with or without gastrointestinal symptoms. Intolerances involve only gastrointestinal symptoms such as vomiting and diarrhea. Both can be treated by avoiding the food that is triggering the symptoms.
Signs of Pet Allergies
Pet allergies usually have one or more sets of symptoms related to the respiratory tract, skin, or gastrointestinal system:
Sneezing, coughing, snoring, or wheezing
Itching, skin infections, ear infections, hair loss, and chewing on paws
Vomiting, diarrhea, and signs of pain
These symptoms can occur with a wide range of conditions, however, not just allergies. If your pet is exhibiting one or more of these symptoms, bring him or her into our veterinary office for an evaluation.
Veterinary Management of Allergies
Our veterinarian will first work with you to help determine what your pet might be allergic to. Allergy testing is a possibility, and elimination diets are typically used to check for food allergies. Certain types of allergies have symptoms that our veterinarian may recognize right away.
Treatment of pet allergies involves removing the allergen as much as possible. This might mean a change of diet or a very strict flea control regimen. Pets that are allergic to pollens can be treated using prescription allergy medication when it is not possible to avoid the allergen.
Contact Hamilton Road Animal Hospital for Pet Allergy Treatment
Hamilton Road Animal Hospital is located in Columbus, OH. We serve dogs and cats from Columbus and the surrounding area, and many of our patients have allergies. Allergies in a pet can develop at any age and come with a number of different types of symptoms, so if you are concerned about your pet for any reason, call us to make an appointment at (614) 239-0027.