Hamilton Road Animal Hospital Offers Preventive Care For Pets
Good veterinary care can make a significant difference in your pet's health, development, and aging. Regular visits to your vet provide an opportunity to check vital signs, update immunizations and give attention to minor problems that could become bigger issues in the future. At Hamilton Road Animal Hospital in Columbus, OH, we offer a variety of preventive care measures to keep pets healthy.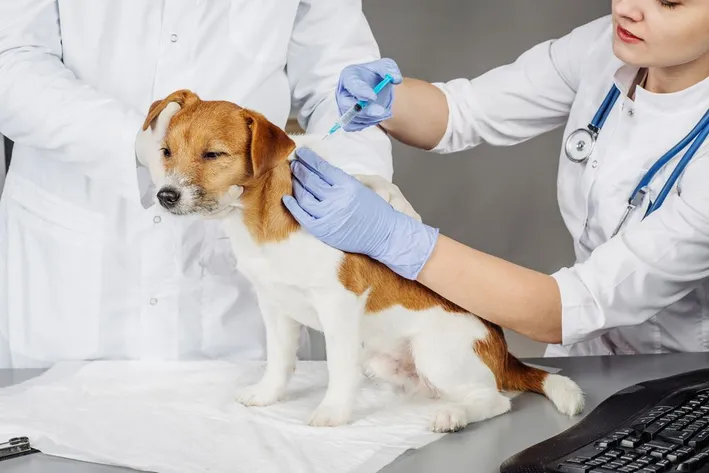 What Is Preventive Care For Pets?
Preventive care includes veterinary measures that help to prevent disease and monitor an ongoing health condition. It includes physical exams, vaccination updates, parasite control, blood testing, and weight management. These are important factors in keeping pets healthy and finding problems before they become issues that put your pet's health at risk. Animals that get preventive veterinary care live longer, have fewer health issues and enjoy an active, satisfying life.
Preventive Pet Services We Offer
At Hamilton Road Animal Hospital, your pet can receive a full range of preventive care services, such as:
Examinations
Vaccination boosters
External parasite prevention
Internal parasite testing, elimination and prevention
Dental Care
Diagnostic blood work
Weight management
Behavioral counseling
Routine Checkups Help Pets At Every Age
Regular checkups are important in the early months and years of your pet's life to ensure proper nutrition and development and to catch any minor problems that can affect health. Preventive care can help to prevent illness that can be serious, at a time when an animal's immune system is not fully developed. In the adult years, routine checkups ensure that your pet avoids common problems that impair health and can lead to expensive vet bills. In the senior years, your pet needs special care to monitor weight, vision, hearing and disease resistance. If your pet does develop a health problem, it can be managed properly for a longer lifespan.
Make Hamilton Road Animal Hospital Your Choice for Preventive Pet Services
Dr. Michael Turley and the team at Hamilton Road Animal Hospital know pets are a part of the family, so they provide quality care for their patients in Columbus, OH, and nearby communities. We offer many services for pets, including vaccinations, dental care, parasite prevention, surgery, diagnostics, and senior animal care. Call Hamilton Road Animal Hospital today at (614) 239-0027 for an appointment to learn about the preventive measures that can help your pet enjoy a longer, happier life.