Toxic Ingestion And Treatment At Hamilton Road Animal Hospital
When a pet ingests a substance deemed as poisonous, getting medical treatment immediately is a must. If your dog or cat eats something toxic, do not hesitate to contact Hamilton Road Animal Hospital in Columbus to meet with our emergency vet. Our veterinarian will provide the proper treatment for the specific poison. Here is some information about toxic ingestion to read over and how our vet will help if needed.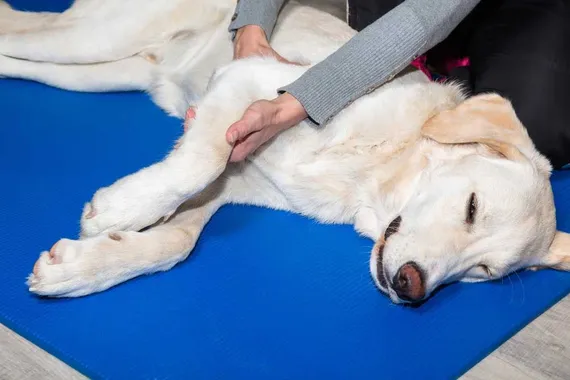 Most Common Types Of Toxins That Dogs And Cats Ingest
There are several poisonous items that pets tend to eat if they are within their reach. These include pesticides including rat or rodent and snail bait. Foods like grapes, chocolate or onions. Many houseplants are deemed as poisonous to pets such as poinsettias, azaleas, and hyacinths. If your pet gets into human medications, deadly reactions can occur. Chemicals including antifreeze are also hazardous to pets. Household cleaners like bleach and grooming agents can be harmful as well.
How To Tell If A Pet Has Ingested Something Toxic
There are a few signs that your pet may have eaten something poisonous, signifying the need to see our emergency veterinarian right away. Your pet may start vomiting as the body attempts to rid itself of the toxin. In some cases, a pet will froth at the mouth, become dizzy or lethargic, or unresponsive altogether.
What To Do If Your Pet Ate Something Toxic
The first step to take when you believe your pet ate something poisonous is to call our emergency veterinarian. If you know what the substance was, our vet will let you know whether the inducing of vomiting is necessary and they will inform you how to perform this task. In some instances, vomiting can make the situation worse, which is why it is important to call. Bring your pet to our facility right away to obtain treatment in a timely manner.
Contact Our Hamilton Road Animal Hospital in Columbus, OH Today!
If your pet ate something toxic, it is best to contact emergency services right away as your dog or cat may be dealing with a life-threatening issue. Call Hamilton Road Animal Hospital in Columbus at (614) 239-0027.