Hamilton Road Animal Hospital For Dental Care to Prevent Pet Periodontal Disease
As with humans, pets need regular dental care to maintain their overall health. Poor dental care can lead to periodontal disease, which can lead to tooth loss and can affect the general health of your pet. Hamilton Road Animal Hospital in Columbus OH can help improve your pet's dental health.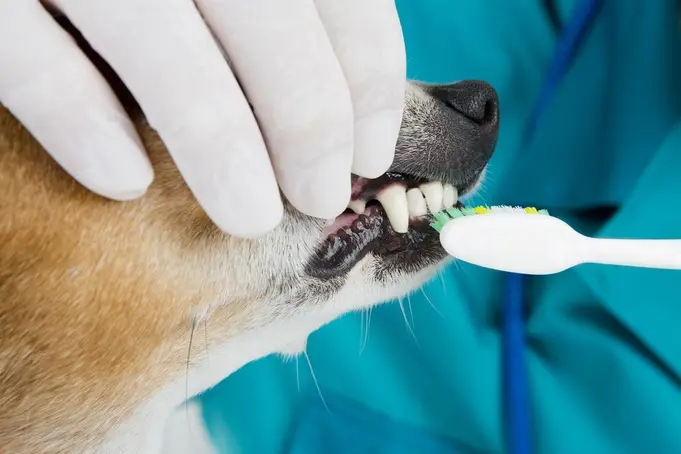 What Is Pet Periodontal Disease?
Periodontal disease is the advanced spread of bacteria into the gums and bones that hold the teeth in place. The infection destroys bone around the teeth, loosening teeth and leading to pain and difficulty eating normally. Pet periodontal disease occurs below the gum line, where you may not be able to detect that it has begun its destruction of bone. Regular teeth cleaning helps prevent periodontal disease that can cause the loss of your pet's teeth.
Symptoms of Periodontal Disease in Pets
Your dog or cat may show specific symptoms that indicate periodontal disease such as:
Bad breath
Buildup of plaque on the teeth
Tooth loosening
Difficulty eating comfortably
Excessive salivation and pawing at the mouth
Periodontal disease progresses through a number of stages, from gum inflammation limited to a small area to more extensive inflammation, loosening of tooth supports and tooth loss. Your Columbus vet can provide regular dental care to prevent the progress of periodontal disease.
Treatment of Periodontal Disease in Pets
Treatment will depend on the severity of the problem. Early stage periodontal disease can be treated with daily brushing and periodic teeth cleaning. Later stages may require extraction of teeth or treatment by a veterinary dental specialist, which may be able to save your pet's teeth. However, if the disease is very advanced, it may not be possible to save your pet's teeth.
Preventing Periodontal Disease
You can help your pet avoid the problem of periodontal disease by brushing his or her teeth regularly. This process is easier if you start brushing their teeth at an early age, but you can also train older animals to allow it, with the help of toothpaste formulated especially for dogs or cats. Dogs can also benefit from healthy dental chew sticks and biscuits that help to remove plaque from their teeth. Schedule regular teeth cleanings with your vet to eliminate plaque and bacteria below the gum line. Regular dental checkups at the vet are part of the overall health care for your pet. Your Columbus veterinarian will check your pet's teeth for abnormalities or problems that are developing.
Contact Hamilton Road Animal Hospital for Pet Dental Care
Dr. Michael Turley and staff offer their patients in Columbus, OH and surrounding communities a variety of veterinary services to keep them in good health at all stages of life. We will ensure your pet receives the compassionate care and individualized attention he or she deserves. Call Hamilton Road Animal Hospital today at (614) 239-0027 for an appointment to discuss regular dental care for your pet to prevent periodontal disease.