Columbus Vet Answers Pet Dental Care FAQs
Our Columbus veterinarian frequently answers common questions about pet dental care. Without good information about your pet's dental needs, caring for your pet's teeth and gums can be confusing. Many pet owners are uncertain how often to brush their pet's teeth, for example, or how to look for signs of gum disease or tooth decay. Fortunately, our veterinarian in Columbus is glad to share useful information to help keep your pet's teeth and gums in the best health possible.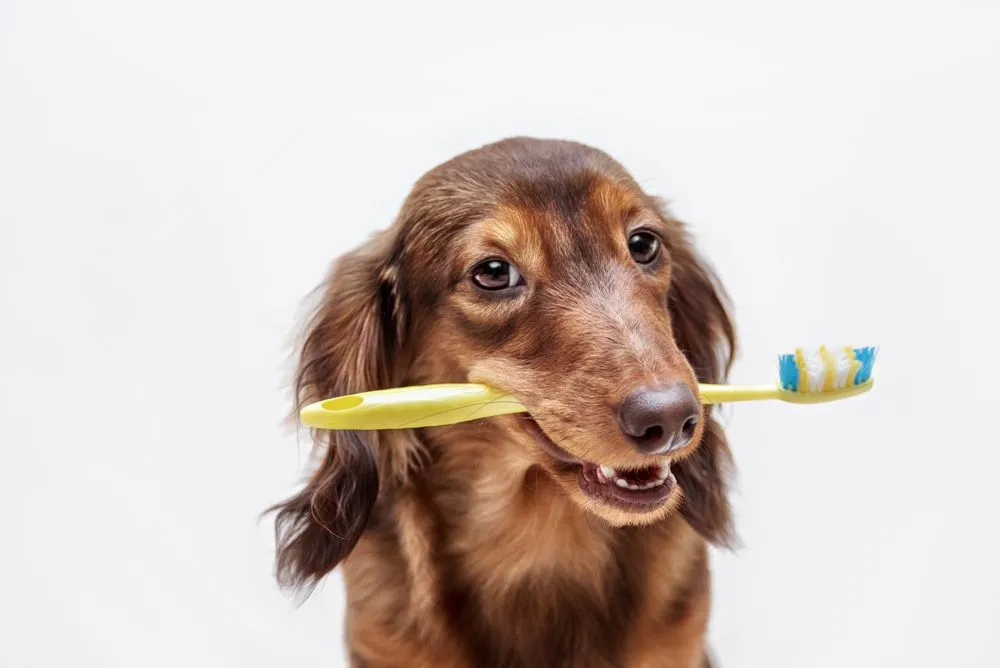 Columbus Veterinarian Answers Frequently Asked Questions about Pet Dental Care
At what age should an animal companion have its first dental cleaning from a Columbus veterinarian?
Your four-legged friend should have its first dental cleaning at about age 2, or sooner if your pet develops an oral problem.
Do cats and dogs need the same type of oral cleaning?
Yes! While dogs and cats have unique oral anatomy and dental health needs, they need the same components of care, such as brushing and removal of plaque.
Should I brush my pet's teeth?
Yes! Brushing your pet's teeth every day helps remove plaque, which is an accumulation of bacteria. Brushing prevents plaque from turning into tartar, which can cause gum infections, loose or missing teeth, and even illness throughout your pet's body.
Is it difficult to brush an animal's teeth?
Brushing your pet's teeth can be tricky at first, but it will get easier as you and your pet become accustomed to the process. Use a soft-bristled or finger toothbrush. Ask your veterinarian about enzymatic toothpaste, as human toothpaste contains detergents that your pet should not swallow.
How often should my pet have professional dental cleaning from a veterinarian?
Most pets benefit from veterinary dental cleaning once a year. During these annual cleanings, your veterinarian removes tartar that has accumulated below the gum line. Your furry friend may need more frequent dental cleanings, depending on your pet's age and dental health needs.
Will my pet go under anesthesia for a dental cleaning?
Anesthesia is necessary for pet dental cleaning, as it immobilizes the animal for safety and controls pain.
Do I need to bring my pet in for a broken tooth?
Broken teeth are common in pets, particularly for dogs that like to chew on rocks, real bones, knotted rawhide and other hard objects. Pets may not show signs of pain resulting from a broken tooth – they simply chew food on the other side of their mouths until the nerves die. Unfortunately, broken teeth become infected.
What should I do if I am concerned about my pet's dental health?
If you are concerned about the health of your pet's teeth and gums, or if you simply want more pet dental information, make an appointment with one of our veterinarians. Hamilton Road Animal Hospital is conveniently located at 1129 S Hamilton Rd in Columbus, OH. Our veterinarians have the training and expertise needed to detect, diagnose and treat pet dental problems. Make your appointment today by calling (614) 239-0027.