Why Testing Your Pet for Heartworm Disease is Important
Heartworm disease can be a devastating illness for pets, especially for dogs, which is why you need to protect your pet from this illness. Mosquitos can spread this parasite from dog to dog, and in Central Ohio, the threat from mosquitos is especially high in the spring and summer. One of the best preventative measures that you can take is having your dog tested for heartworms. Here is more information about heartworms and what you can do about it if you live in the Columbus, Whitehall, Bexley, Reynoldsburg, Gahanna, Pickerington, and Groveport, OH areas.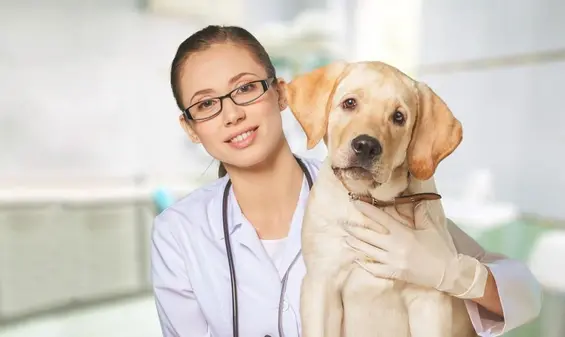 What Are Heartworms?
Heartworms are a blood parasite that are transmitted by mosquitos. A mosquito bites an infected dog and ingests some of that dog's blood and some immature heartworm larvae. The heartworm larvae matures in the mosquito and becomes infective. When that mosquito bites another dog the infective larvae in injected into the tissues of that dog. The heartworm larvae enter your dog's bloodstream and travel through blood vessels until they reach the heart and lungs of your dog.
Once there, this parasite lives in the right side of the heart, lungs and adjacent blood vessels. The adult heartworms begin to reproduce and produce more larvae.
Heartworms can grow up to 12 inches long, and over 200 of them can exist in your dog's cardiovascular system. Although the disease has now been reported in all 50 states, states like Ohio with a high mosquito population present dogs with special risks.
Heartworm Symptoms Explained by Our Veterinarians
At first, your dog may have no heartworm symptoms. However, as the disease progresses, your dog will show signs of congestive heart failure. Your dog may develop an occasional or persistent cough. From there, your pet may become listless, unable to exercise and grow fatigued during normal activities. As the disease grows in severity and the heartworms mature, complications may develop in the liver and kidneys. If left untreated your dog may die from this disease.
The Importance of Veterinary Testing
The good news is there is a lot you can do to prevent this disease. First of all, your dog should be tested at least once a year by Hamilton Road Animal Hospital veterinarians for heartworm infections. Blood work and X-rays can help determine how severe an infection your dog has if he or she is infected.
If your dog is infected and tests positive, we will develop in treatment protocol to rid your dog of heartworms. This will involve two or three injections of a medication to kill the adult heartworms and other medications to prevent side effects.
Before waiting for your dog to become infected, you should be providing your pet with heartworm preventative care, which are chewable tablets that are given once a month. This preventative medicine is affordable and can help keep your pet safe throughout the year.
On in addition to testing and preventative medicine for heartworm disease, Hamilton Road Animal Hospital provides a range of services for pets, including vaccinations, dentistry, and emergency care. If you want to schedule a heartworm test for your pet, call us today at (614) 239-0027 or visit us at 1129 S Hamilton Rd, Columbus, OH 43227