We Offer Superior Veterinary Care in Columbus
When you are looking for high-quality care provided by kind and caring veterinarians in Columbus, Hamilton Road Animal Hospital is the place to go. We are happy to welcome new clients to our facility, and we would like all pet owners to know that we pride ourselves on offering superior pet care. Whether your pet needs a routine wellness exam or a visit to diagnose a health problem, our veterinarians are here to help. It is our goal to make sure that your pet stays as healthy and happy as possible.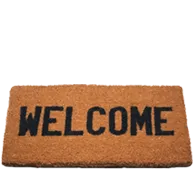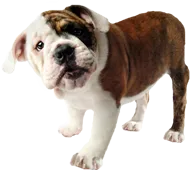 Online Forms for Veterinary Care
If your pet is a new patient, we ask that you fill out a New Patient Registration form before your first appointment with us. In order to make this more convenient for you, we offer this registration form online. You can download the form and print it out, then bring it to us when you come in for your pet's visit. On our registration form, we will ask you to provide us with some basic information about your pet, such as your pet's name, breed and age. We will also need contact information from you, including your address, phone number and email. After you sign and date the bottom of the form, you can hand it in at our front desk, and we will keep this information on file for future visits.
We would like for you and your pet to feel as comfortable as possible in our veterinary care facility. To help you do that, we offer a virtual office tour that allows you to find out more about our facility before your initial visit.
Veterinary Resources for Columbus Pet Owners
We have put together a list of reliable pet care resources for you to browse through. Whether you are looking for information on microchips, licensing, after hours emergency care or pet adoptions, you can find this information on our Veterinary Resources page.
Payment Options for Veterinary Services
In exchange for providing high-quality veterinary services to protect your pet's health, we ask that payments be made in full at your visit or upon release from our hospital. We accept several forms of payment for your convenience, including cash, checks, MasterCard and Visa. We also encourage you to look into pet insurance policies if you need help covering the cost of veterinary care. We have provided links to pet insurance providers, so you can compare policies and find one that is suitable for your pet.
Call Our Veterinarians in Columbus for an Appointment
Whether your pet needs a sick or wellness visit, please give our veterinarians in Columbus a call at (614) 239-0027 to set up an appointment. We will see you at your earliest convenience and make sure your pet is in good health. Thank you for allowing us to care for your pet. We look forward to meeting you both of you at your first visit.